The Oliver Ford Family Wants to Thank You!
Thank You for Everything You've Done Since We've Been Impacted by COVID-19
THE WORKS® Synthetic Blend Oil Change and More, FREE
With The FREE WORKS PKG OIL CHANGE, you'll get virtually everything you need to maintain the performance of your vejicle including tire rotation and pressure check, brake inspection, vehicle inspection, alignment check fluid top-off, battery test, filter check and belts and hoses check. Followed by a free car wash and complete sanitization.
Schedule Service
Use our online scheduling tool to make your appointment. If you don't already have an account, you will need to make an account. The next thing you will need to do is download "Ford Pass" on your cell phone. (This is only if you have a Ford or Lincoln vehicle. If you don't have a Ford or Lincoln vehicle, it's no problem at all, you will need to go to Owner.Ford.Com from a desk top, only. From here you will need to Register or Signup. Follow steps after that. The most important part of this is that we will be picking up and delivering your vehicle back to you before your work-shift is over or to your home. We are doing everything we possibly can to help flatten the curve.  Dana and Morgan will set this up with you as well. This will take some planning and coordination on our part, so please give us a few days in advance of your appointment to set up your transportation.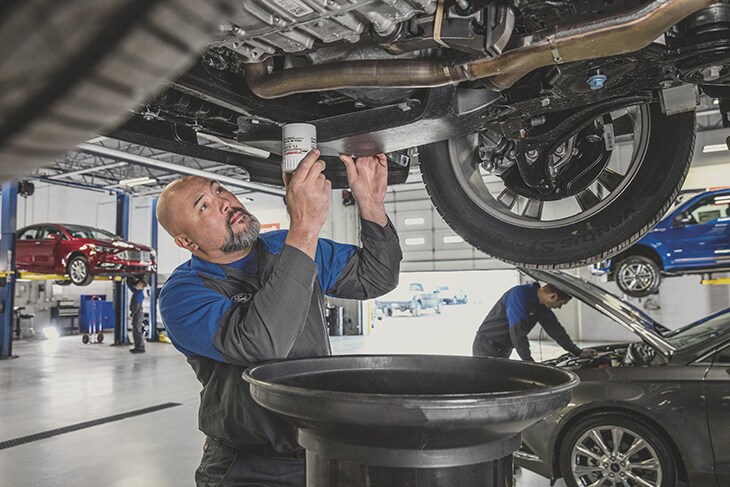 Free Works Package Oil Change
Just call Dana 574-948-0828
or Morgan 574-948-0831 Today!
Schedule Service
Hours
Monday 8:00AM-7:00PM
Tuesday 8:00AM-6:00PM
Wednesday 8:00AM-6:00PM
Thursday 8:00AM-7:00PM
Friday 8:00AM-6:00PM
Saturday 8:00AM-1:00PM
Sunday Closed