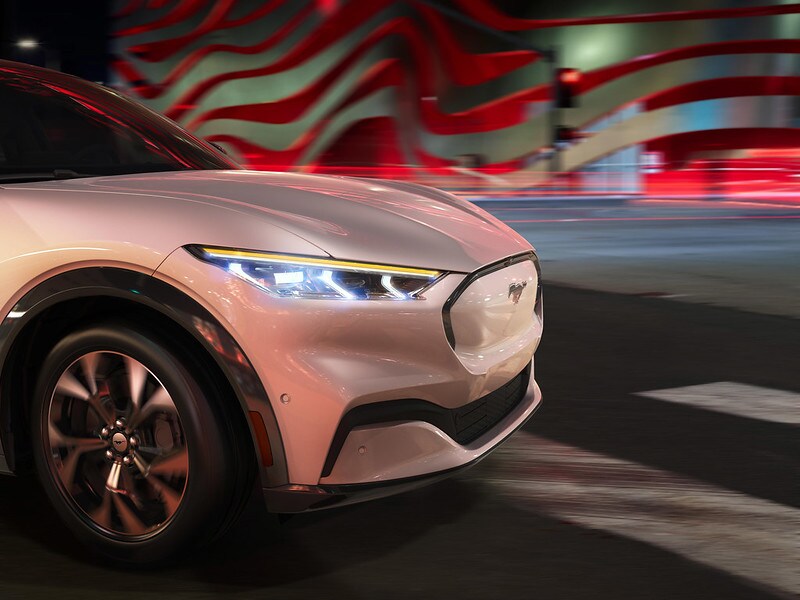 Though the football season might be over this year, it's never too early to start thinking about one of the best parts of the season: tailgating. If you're planning on tailgating next year, then you should consider checking out the all-new, all-electric Ford Mustang Mach-E's frunk.
The front trunk feature on the Mach-E offers up to 4.8 cubic feet of plastic covered space, making it an ideal ice cooler for those long tailgating days. It can fit up to 36 gallons underneath the hood where the engine is typically located. So, what can you actually use it for? Here are some tailgating ideas for the Mach-E frunk:
1. Say "goodbye" to individual coolers. You no longer have to worry about bringing a separate ice cooler to your tailgate party. Simply fill up the frunk with ice, throw your favorite beverages in, and drive up to your tailgating spot. When you're done, pull the frunk's drain plug and let gravity do its work.
2. Use it for your chilled food. Are you serving gameday food that's best chilled? Fill the frunk with ice and use it as an extension of your food table. You can even fit more than 1,000 regular sized wings into it with ease.
3. Make a game of it. Show off your athletic prowess with a good-ole game of "who can get closest to the front trunk?". Use the frunk as the target for cornhole if you forgot your boards or consider working on your passing skills. After all, the front hood will be up, protecting your windshield from possible damage.
Even if it's not for tailgating, the Mach-E frunk sure has a lot of potential uses. Stay tuned to Oliver Ford for more news about the all-electric Mustang Mach-E until it launches later this year!