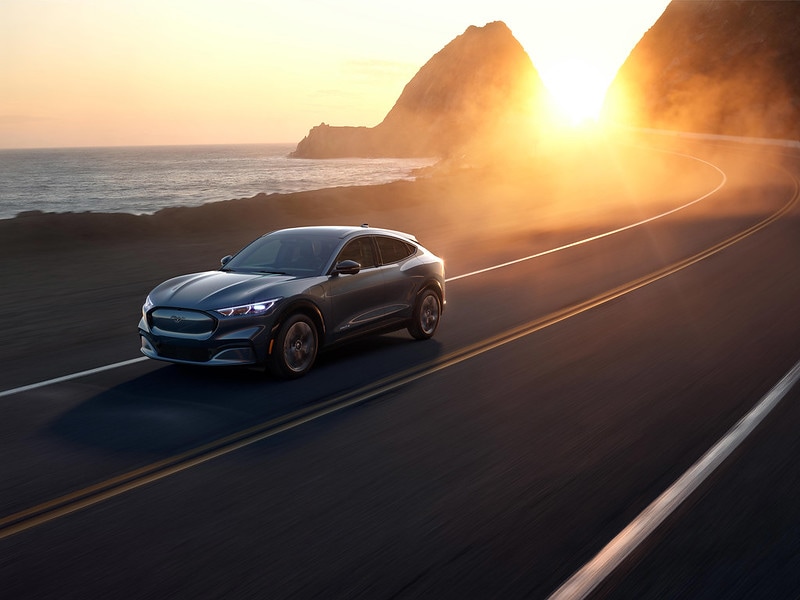 Electric vehicle technology has come a long way. Gone are the days of paltry driving range and ridiculously long charging times. Leading the next wave of advanced electric technology is the all-new Ford Mustang Mach-E. This electric sporty crossover delivers an exceptional range and impressive charging capabilities.
In Ford's latest testing, it has shown that the Mustang Mach-E charging time is impressively low. With about 10 minutes of charging at a DC fast charging station, the Mach-E with the extended-range battery gains an estimated 61 miles of driving range. The standard-range model gains about 46 miles in 10 minutes.
When fully charged, the Mach-E with rear-wheel drive and the extended range battery has an impressive EPA-estimated driving range of 300 miles.
Mark Kaufman, Ford global director, electrification, said, "We've made it a priority to make it faster to recharge their Mustang Mach-E, and we're continuing to work with providers to ensure even more charge points are available through FordPass™ to make it easier to recharge."
With its long range and quick charging times, the Mach-E can help you enjoy an emissions-free road trip. Then, you can charge back up in the time it takes you to grab some lunch. In about 45 minutes, all Mach-E models are estimated to go from a 10 percent to an 80 percent charge.
The Mustang Mach-E is one of the industry's most exciting new electric vehicles, and its low charging time only enhances its appeal. Visit Oliver Ford today to get a closer look at the Mach-E!