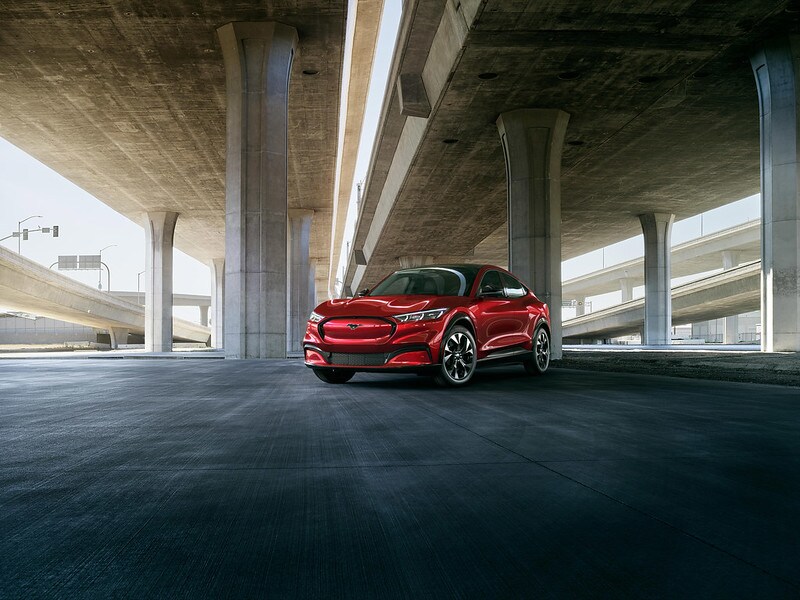 Ford is one of the most innovative brands on the market, and not just in terms of its vehicles. Ford is also using state-of-the-art technologies to train its technicians how to service and maintain models, including the all-electric Mustang Mach-E. In fact, technicians will be able to use a new virtual reality tool to train on the Mach-E without needing a physical model present.
How does this VR technology work? Ford technicians will be able to learn how to diagnose problems using an Oculus Quest VR headset. This is specifically tailored to teach those who will work on the Mach-E how to maintain and repair the high-voltage power systems in the all-electric sports car, including how to remove and install the main battery, the battery packs, and more.
"Technicians will be immersed in a simulated and gamified world, meaning they won't need to rely on actual Mustang Mach-E vehicles to learn about its components, including the electric SUV's new high-voltage system," said Dave Johnson, director of Ford service engineering operations.
"This new virtual reality training tool allows technicians to understand the components and steps required to service these high-voltage systems, then confidently perform diagnostics and maintenance."
Ford teamed up with Bosch, a VR technology firm, to make these walk-through guides more accessible to Ford employees. This is just one of many ways Ford is working to provide the best service possible, using some of the latest technologies available.
At Oliver Ford, we're impressed at how much preparation Ford is putting into the launch, anticipated later this year, of the Mustang Mach-E!