Movies are great, but the summer offers so many different options for entertainment. Encourage your little ones to get outside this summer with these outdoor activities for kids.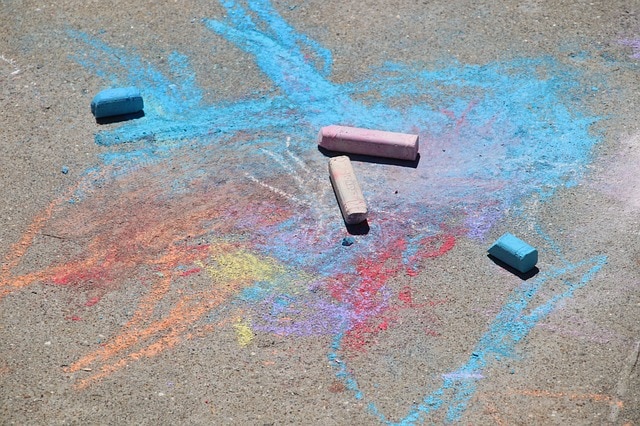 Squirt Gun Art
Squirt guns are fun, but have you ever painted with them? You can fill cheap squirt guns with liquid watercolors, set up an easel outside, and let your kids go to town with this summer art project.
Sidewalk Chalk
This outdoor accessory is a classic for a reason. Let your kids get creative. Then, take your kid's sidewalk art to the next level with this glow-in-the-dark chalk recipe.
Picnic
Don't bother coming inside to eat lunch. Instead, have your kids step into the kitchen to help prepare a delicious picnic. Whether your menu includes ants on a log, sandwiches, or fruit salad, let your kids be a part of preparing lunch for everyone.
Colorful Scavenger Hunt
Scavenger hunts are a fun and interesting way to keep kids occupied, but they can take a long time to prepare. However, this scavenger hunt only requires that you scribble some colors onto a blank piece of paper. Send your kids out to look for things in nature that match the colors on the paper.
At Oliver Ford, we have a full lineup of family-friendly SUVs ready to take on your family's next road trip. For more information, stop by our showroom or give us a call to schedule a test drive.