If you're still bringing pillows and bug spray with you on your camping trips, there are other ways to tackle the great outdoors. These camping hacks will have you saving space, making the most of your resources, and impressing your travel companions.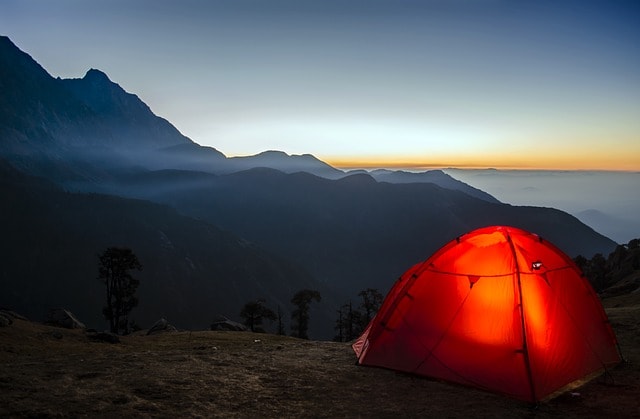 Pillow Solution
Sure, pillows are comfortable, but they may not be worth the extra space they take up. Instead of bringing a whole separate pillow, fill your stuff sack with clothes for a similar level of comfort.
A New Repellent
If you want to sit by the fire without being eaten by mosquitoes, but aren't interested in wearing the stench of chemical bug repellents, fear not — there's a natural solution. Simply bring a bundle of sage with you to throw into the fire. Not only will it keep the bugs away, but it will make the fire smell great.
Fire Starters
Before you head out on your next camping trip, grab some lint from your dryer. Lint is an excellent source of kindle. Forgot the lint? It's time to turn to that bottle of hand sanitizer, which serves as a great fire starter as well.
Ice, Ice Baby
Cooler space is precious. Make the most of yours by freezing gallon water jugs to use in place of ice. As they defrost, you can drink the water, making this a great two-in-one, space-saving solution.
If you need a new ride for your next road trip, stop by Oliver Ford and browse our inventory. We have a wide selection, from the best-selling Ford F-150 to a lineup of family-friendly SUVs.