June 4, 2018 marks the 122nd anniversary of the creation of Henry Ford's first vehicle. Of course, the first Ford vehicle doesn't quite resemble the Fords we love of today, but it does signify an innovative starting point.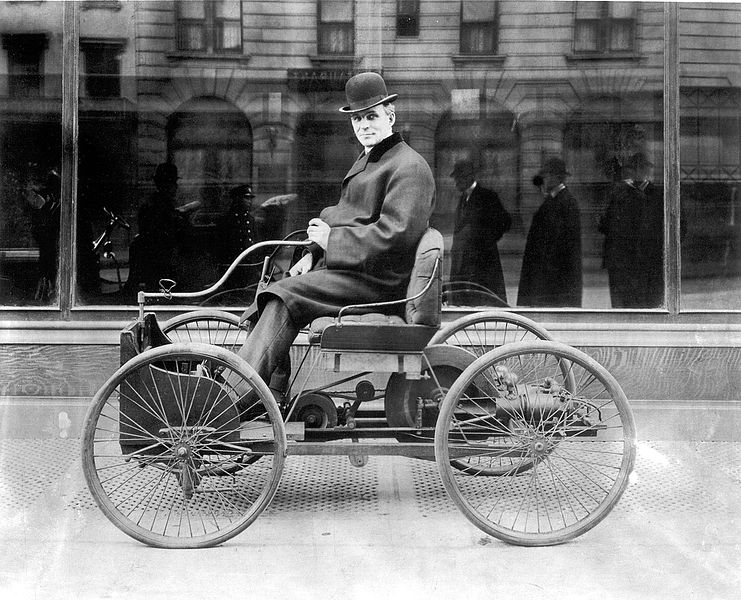 The Quadricycle
The first Ford was dubbed "the Quadricycle" by the then-32-year-old Henry Ford. Though it sounds like a bicycle, it had a little more power than the bicycles we know today. It donned four large wheels, a frame made from angle iron, and a buggy seat for the driver. The transmission functioned with a leather belt and chain drive. Of course, Ford was an innovator, so he created his own ignition system to start the vehicle. This impressive automobile could drive as fast as 20 miles per hour, a marvel for 1896.
Building of the Vehicle
Ford built the entire vehicle in his own home and ended up selling it for $200 (equivalent to about $5,645 today), using the money from the sale to build his next vehicle. Ford turned heads with the vehicle — even getting the attention of Thomas Edison, whose company he worked for at the time.
Henry Ford's Legacy
Just three years later, in 1899, Henry Ford would go on to found the Detroit Automobile Company, which has since grown to the Ford we know today.
At Oliver Ford, we are proud to be part of a company with such a long-standing history. For more information about the newest Ford models, stop by Oliver Ford or give us a call to schedule a test drive.