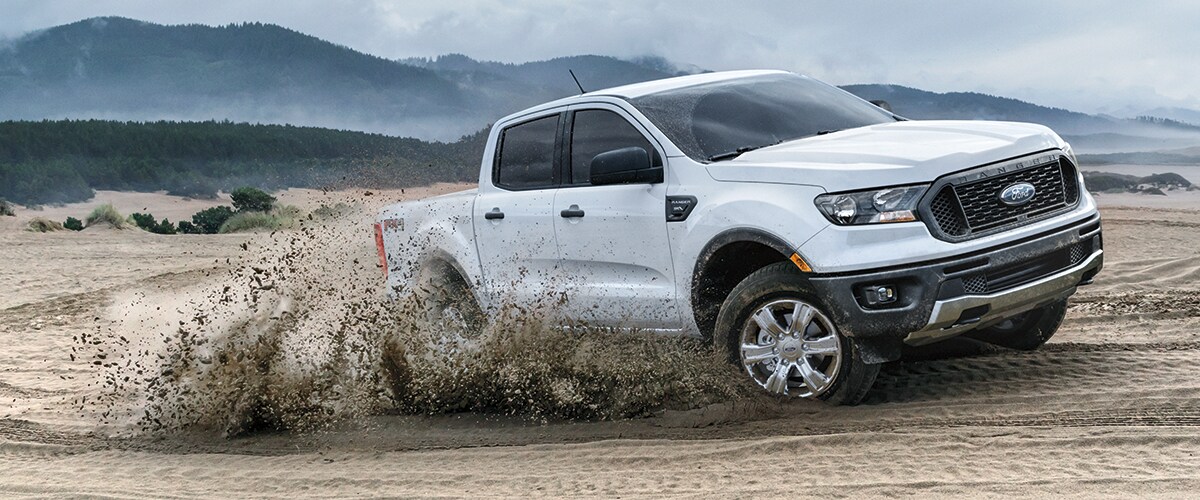 2019 Ford Ranger
Conquer Your Next Home Project with the New Ford Ranger
When you start your search for a new midsize truck that can manage all aspects of your life, the Ford Ranger might be the right solution. Reintroduced for the 2019 year, it has been redesigned to be better suited for every day driving as well as for your next job on the work site. Check out some of the facts below and discover features that matter the most to you.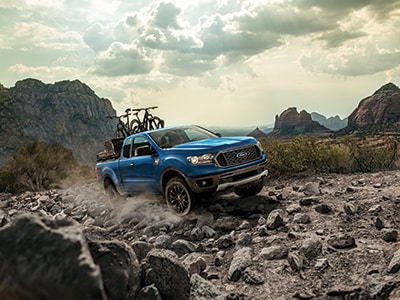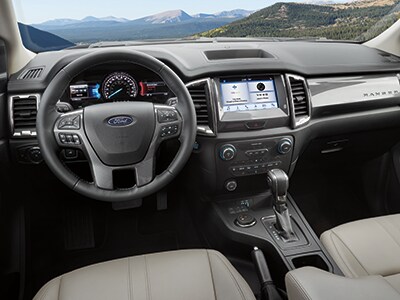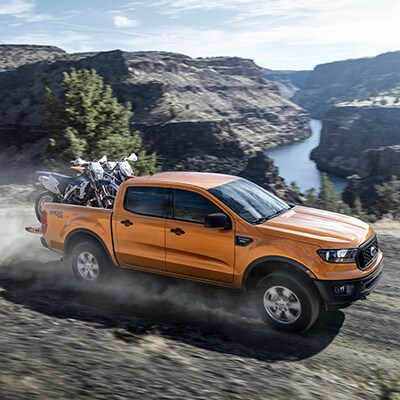 Performance and Capabilities
When you think about the Ford brand, the words tough and rugged probably come to mind. Ford trucks like the Ranger are designed to be workhorses and that all starts with a look underneath the hood. The standard engine package is a 2.3-liter EcoBoost® engine that delivers 270 horsepower and 310 pounds per feet of torque. It's paired with a ten-speed automatic transmission and all models offer four-wheel drive when you need the traction at work.
The Ford lineup is well-known for it's towing capacities and the 2019 Ranger is the midsize option that mirrors the quality and capability of its full-size cousins. When properly equipped, it can tow a maximum of 7,500 pounds-best in its class.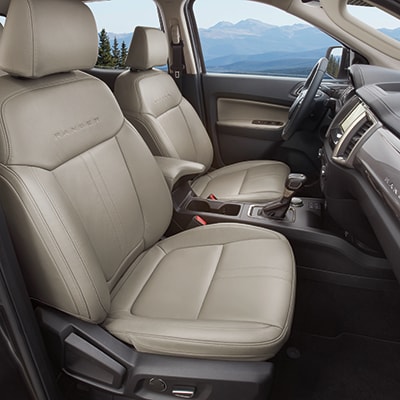 Features
A truck has a lot to offer when you want to customize it to match your needs making it a versatile option in the midsize truck category. The SuperCab feature offers two bucket seats up front and bench seat in the back while the spacious SuperCrew® offers four convenient full-size doors and seating for up to five. The dynamic twin power dome hood and a wide grille pair well with this sleek truck and its rounded wheel arches and high ground clearances ensure you can handle any terrain before you.
The comfy seating inside isn't the only benefit of buying a Ford Ranger. An array of driver assistance technologies range from the safe and helpful Ford Co-Pilot 360™ to the fun and intuitive voice-activated SYNC® 3 and FordPass Connect® mobile phone app. Immerse yourself in your favorite music with the stellar sound system from Bang & Olufsen and with smartphone integration from Apple CarPlay™ and Android Auto™.
Ready to conquer the road ahead of you with the 2019 Ford Ranger? Give us a call at Oliver Ford Lincoln or swing by and take your favorite model out for a test drive!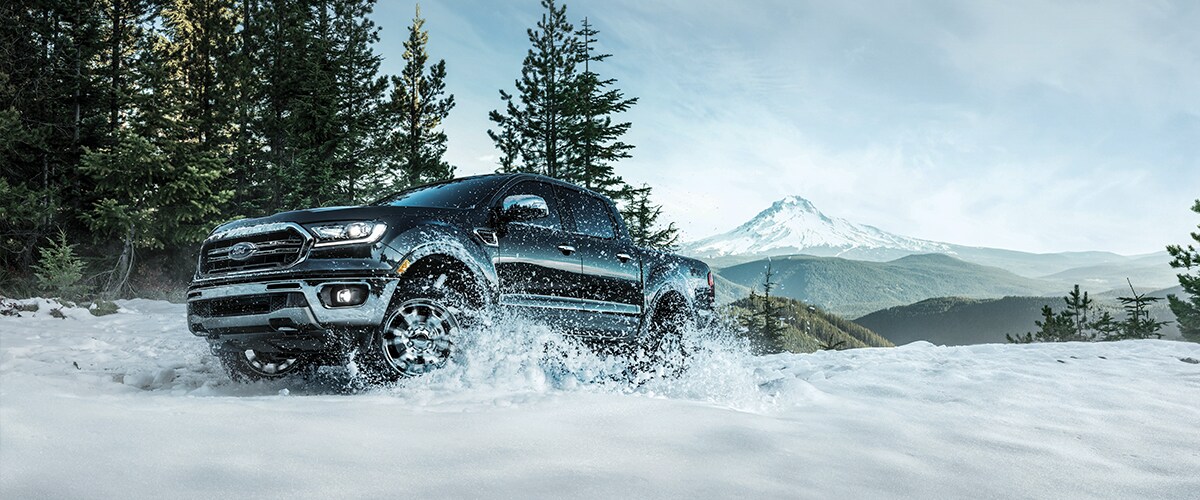 Sorry, there are no matching vehicles in stock at this time. Please contact us for more information or submit a vehicle search request using our CarFinder tool.
Reset Search
Hours
Monday

8:00AM - 7:00PM

Tuesday

8:00AM-6:00PM

Wednesday

8:00AM-6:00PM

Thursday

8:00AM - 7:00PM

Friday

8:00AM-6:00PM

Saturday

8:00AM-1:00PM

Sunday

Closed